We have an updated order form for apparel 
https://www.rocklandboyscouts.com/system/files/Troop25_apparelorderform_2021.pdf
==> Last Updated September 17, 2021 <==
Weekly Meeting Schedule:  We will once again have our weekly meetings in the Suffern Middle School cafeteria, from 7:30PM - 9:00PM.  The first meeting will be on Thursday, Sept. 23rd.  Facemasks required.
*** Future Events - Mark Your Calendars! ***
Sat, Oct 2nd - Sun, Oct 3rd.  First overnight of the season.  Mark your calendars!  Details forthcoming.
Sat, Oct 9th.  Troop Shoot.  We will be rifle shooting at Camp Bullowa from 8AM to Noon.  This is an opportunity for anyone who did not finish the rifle shooting merit badge at Camp Bullowa last summer to complete the requirements.  Please note that everyone who shoots must be 12 years old (Sorry - this is New York State law).  
Sat, Nov 13th - Sun, Nov 14th.  Tentative overnight.
Thu, Dec 2nd - Court of Honor.
Sat, Dec 4th - Sun, Dec 5th.  Tentative overnight.
 *** Past Events ***
Troop Swiim
Thanks to Brian Block who hosted a Troop Swim at his home on Thursday, Sept. 26th.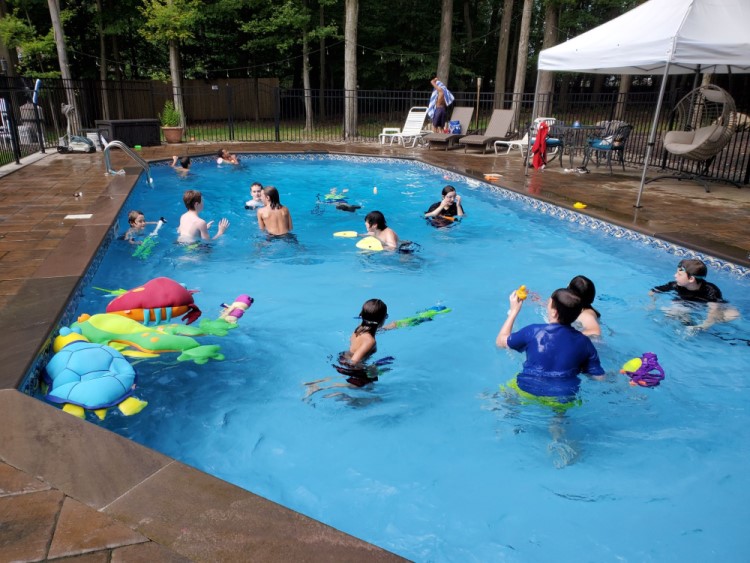 Troop 25 Travels to Connecticut for an Overnight 
As overnight camping is prohibited in New York and New Jersey due to Covid-19 regulations, Troop 25 travelled to the Hoyt Scout Reservation in West Redding, CT, for a successful overnight.  A day of Scouting events ended with a meatball and spaghetti dinner followed by a home cooked desert.
Sub Freezing Temperatures No Match for Troop 25
On Saturday, March 6th, Troop 25 spent the day and subsequent night at Camp Bullowa.  Approximately 20 Boy Scouts, Scout parents, and Webelos from Pack 94 spent the day enjoying numerous activities followed by an evening dinner and a roaring campfire.  10 Scouts and parents then stayed overnight in tents.  Despite the 20 degree temperatures and high winds everyone was prepared for the weather and made it through the night!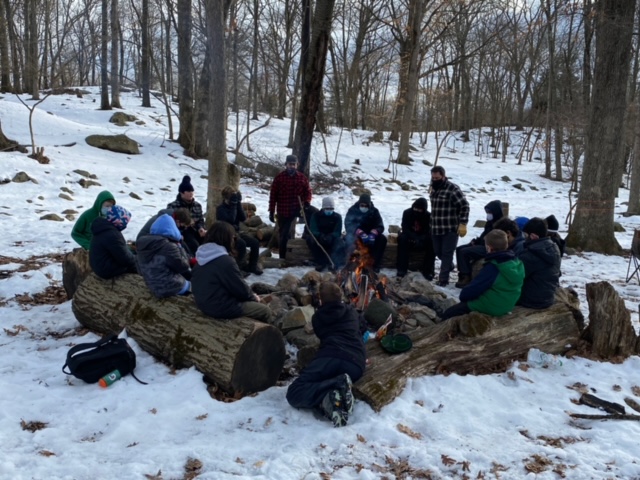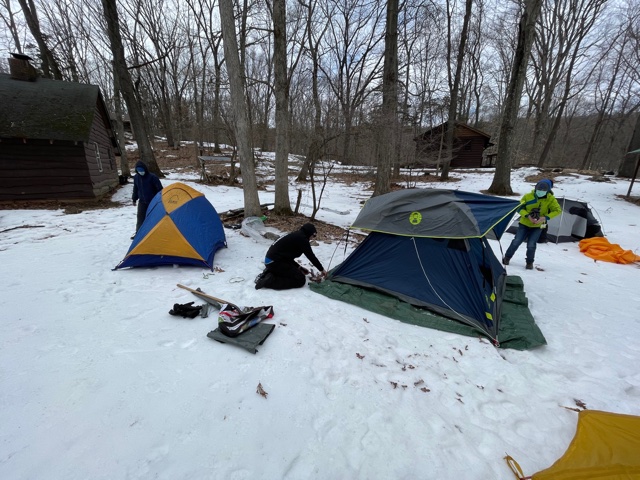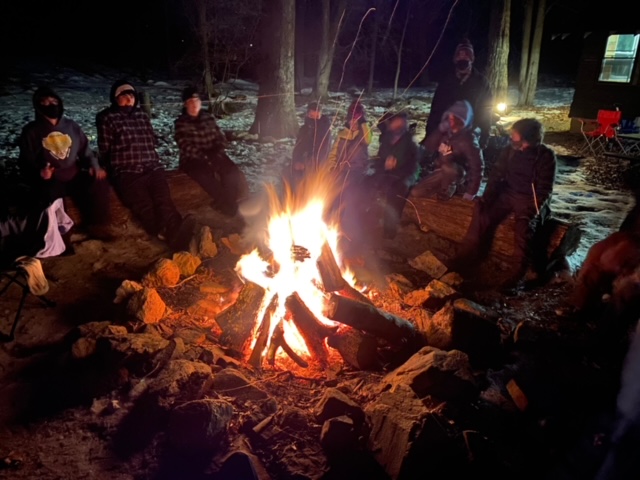 Merit Badge Procedure
The Covid-19 pandemic has changed a lot in Scouting and everything else. We are no longer using the blue merit badge cards. Click on the link below for how to earn merit badges:
http://troop25.us/merit_badge_procedure.html 
At this point everyone should be staying home.  Of course this makes most Scouting activities unavailable, but there are a few things Scouts can do while at or around their homes: 
Start with this webpage, which details what can be done without leaving your house:
http://www.hudsonvalleyscouting.org/at-home-activities/72814
And here is a link to updated advancement guidelines:
http://troop25.us/advancement_update.pdf 
General Information
Troop 25 normally meets Thursdays from 7:30PM to 9:00PM in Suffern Middle School Cafeteria, but due to the Covid pandemic these meetings are suspended.  We are meeting electronically on most Thursday evenings at 7:00 PM.  Everyone should be receiving invitations to these meetings.  If you are not getting them please contact Steve Solomon ASAP.
As the weather improves, daylight savings returns, and Covid restrictions start loosening hopefully we can get back to in-person meetings this Spring.
Note: for all trips we need to have firm commitments no later than 2 weeks in advance of the trip. Unfortunately we cannot wait until the last minute to find out who is and who is not going. Please decide with your son well in advance and let us know if he is going so we can make plans for food, transportation, etc. Remember adults always welcomed on our trips.
 Facebook
Facebook members can view our Facebook site at 
Lots of great pictures there!
Troop Leaders and Contact Information
Scoutmaster: Mitchell Solomon, 914-262-9481, msolomonking@gmail.com
Assistant Scoutmaster: Evan Kuperman, 845-721-2592, etkuperman@gmail.com
Committee Chairman: Steve Solomon, 845-641-7383, steve@solofam.com
Committee Member: Audrey Huss, 845-641-8797, litehousaa@aol.com
Committee Member: Amy Mackenzie, 914-552-5336, nemitz182@aol.com